Angela Andrews, E.A.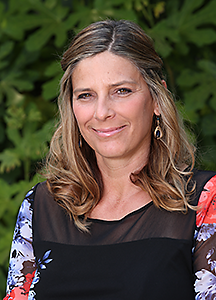 Angela has been employed with Taxpertise since early 2013. She received her training from H&R Block and is currently pursuing her accounting degree. Angela prepares income tax returns for individuals, real estate professionals, and owners of rental properties.
She is the in-house specialist for tax returns claiming federal disaster losses. In Northern California during 2017 there were many losses during the wildfire season. She prepared returns claiming the losses. She also dealt with the tax issues concerning insurance reimbursements, sale of the property, and basis of rebuilt units for both personal residences as well as rental properties.
---
Douglas Fetterly, Tax Preparer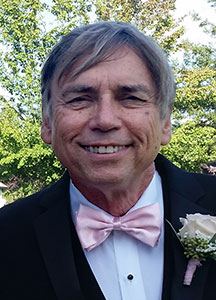 Doug Fetterly began studying tax law in 2021 and is now an IRS licensed professional. Previously, as Systems Manager, he managed systems for USA Today for Northern California. This experience provided him with a background in budgets ($30M in systems, staff of 10, payroll) thus enabling him to understand and work with a wide variety of income and expense scenarios. Doug loves spreadsheets and math!
Doug's lifelong avocation is volunteer conservation work concentrating on ocean conservation. He is the co-lead of the Grassroots Network with the Sierra Club and advisory council for the Papahānaumokuākea Marine National Monument in the Northwestern Hawaiian Islands.
---
Tami Vice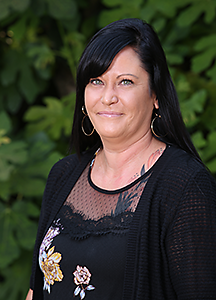 Tami's love for bookkeeping began in 1993, when she had the opportunity to work as a bookkeeper for several small business owners. She began to realize the value of bookkeeping as it allowed the owners to better see an overall picture of their business and their profitability.
A solid set of books is also important for tax planning purposes. Therefore Tami works closely in conjunction with tax professionals to provide the information necessary to determine current year tax liabilities. Tami is an expert in all platforms of QuickBooks and performs all bookkeeping tasks through financial statements. Her specialty is retail and construction trades.
---
Bonnie Lee, E.A.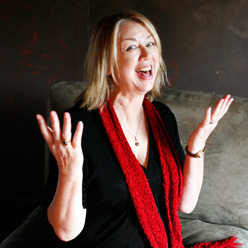 Bonnie Lee is passionate about the one thing that most people hate — taxes.
For over 20 years, as the owner of Sonoma income tax firm Taxpertise and as an Enrolled Agent, Lee has represented taxpayers across the country in audits, offers in compromise, tax problem resolution, and non-filing issues. She specializes in resolving tax problems for independent contractors, the self-employed and small business owners.
Since passing the Internal Revenue Service's enrolled agent exam on the first try (a rare achievement akin to passing the Bar on the first go round) in 1990, Lee has dedicated herself to making the labyrinthine world of taxes transparent to the average tax payer.
"I realized that I was very good at helping people conquer their fears about the IRS and taxes—two things that most people find incredibly scary and complicated," explains Lee.
In 2007, Lee mounted her Taxpertise™ seminars and broadcast the first of her weekly Taxpertise™ radio broadcasts on KSVY radio in Sonoma County, California. Her Entrepreneur Press book, Taxpertise, The Complete Book of Dirty Little Secrets and Hidden Deductions for Small Business that the IRS Doesn't Want You to Know offers readers over 20 years of insider experience in dealing successfully and prosperously with the IRS.
"I wrote the book because I wanted to make the "secret" world of the IRS visible for tax payers," Lee says. "From a full-scale office audit to offers in compromise and everything in between, Taxpertise ™ deals with it and makes it fear-free and resolvable."
A native of San Francisco, Lee knew early on that she had a head for business.
"In high school I had the same teacher for American History as I had for Business Law. One day he asked me, 'You're a smart girl. Why do you have a C- in history and an A+ in business law?' I knew right then and there that I was cut out for business and finance," she remembers.
After attending San Francisco State University, Lee was certified as a tax preparer in 1985 and as an enrolled tax agent in 1990. In 1993 she moved her business from Belmont, California to Sonoma, California and concentrated on Taxpertise and her mission to take the ire out of IRS.
"Through my book, my articles for Entrepreneur.com, and my radio broadcasts I'm reaching out to thousands of tax payers who are confused, frightened, or just plain concerned that they don't have all the information to resolve their tax issues," says Lee. "My mission is enlightenment. The old maxim, 'Knowledge is power' could not be more appropriate, when dealing with the IRS. I'm empowering people to claim what's fair and resolve their problems to become compliant, prosperous tax payers instead of tax evaders. In the end, that makes the IRS happy, too!"
Bonnie is a member of  the National Association of Enrolled Agents (NAEA) and California Society of Enrolled Agents (CSEA).